Bluecoat - 2709 LM Lamination Adhesive
Bluecoat 2709 is a polyvinyl Acetate dispersion used for print lamination.
Usage Areas
Storage Precautions
Shelf Life
Packing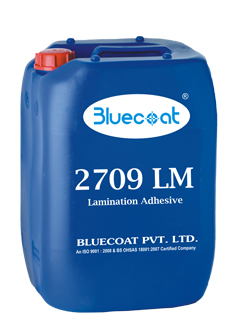 Bluecoat 2709 is suitable for print lamination of BOPP, Polyster, PVC and other films giving excellent flatness, adhesion, transparency and gloss with paper.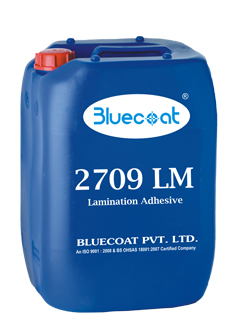 Keep the container closed & away from sunlight.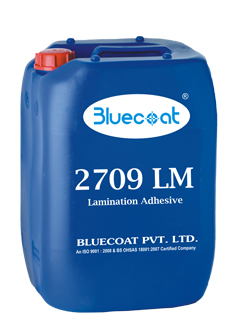 6-8 months if properly stored.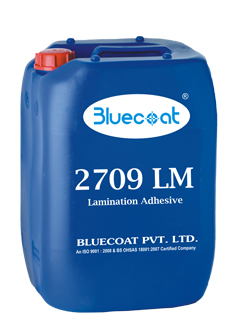 Bluecoat 2709 is available in wide open mouth 50 kgs carbuoys which allows complete removal of material.