Bluecoat - 9000 Synthetic Wood Adhesive
(Perfect Adhesive - Perfect Bond)
Usage Areas
Advantages
Storage Precautions
Shelf Life
Packing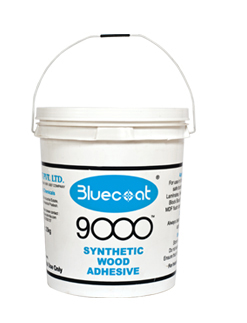 Bluecoat 9000 is widely used for all Types of Wood, Cold Press/Hot Press and Post forming applications.
For bonding Plywood/MDF/Particle board etc with each other & also bonding with Laminate/Veneer etc.
For the purpose of bonding Paper/Cardboard/Thermocol/Book-Binding, Pencil Manufacturing, Handicrafts and Paper Tube Making.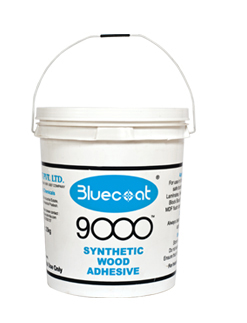 Powerful Bond Strength. Suitable for Vertical/Horizontal applications.
Excellent spreadability for better coverage.
Non Hazardous / non flammable and free from harmful solvents.
Prolonged shelf life without affecting the quality on storage.
Economical in a long run, since it ensures long life of furniture.
Free from grits & lumps for easy application.
Heat and fungal resistant.
Single component adhesive.
Special preservative used to protect adhesive from any bacterial growth during storage.
"Zero Wastage Pack" - New International bucket packing with an in-built small lead on the main cap for minimum wastage, free from dust, grease, any foreign particle and for minimum skin formation.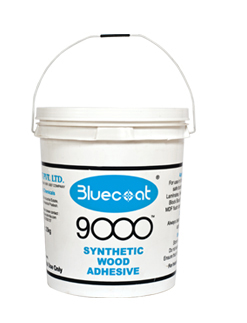 Store away from direct Heat & Sunlight.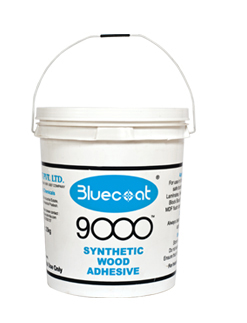 1 Year from date of Mfg., under recommended storage conditions & in a sealed container.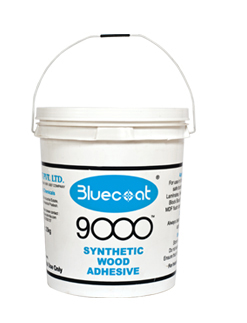 Available in the packs of 125gms, 250gms, 500gms, 1kg, 2kg, 5kg, 10kg, 15kg, 20kg, 25kg, 30kg, 50kg