Bluecoat - D3 Synthetic Wood Adhesive
(Next Generation Wood Adhesive)
Bluecoat D3 is technologically advanced product. Conforms EN 204/D3 standards.
Special Features
Usage Areas
Storage Precautions
Shelf Life
Packing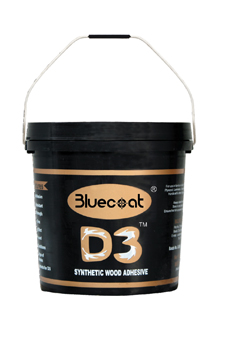 High Strength Cross Linking Adhesive
Water Proof Adhesive
High Heat Resistance
Powerful Bond Strength & Higher Coverage
Fast Setting Time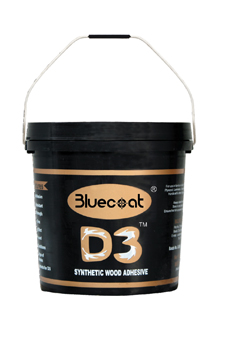 Bluecoat D3 is non structural adhesive for joining wood and derived timber products such as bonding of furniture internal structures, paneling, doors, windows lamination etc.
For bonding laminates, plywood, veneer, block-board, Hard-board, MDF etc.
Bluecoat D3 is to be used in places, where there is intermittent water splashing where high water resistance is required.
For edge bonding, finger jointing, handicraft, modular furniture, cold press / hot press, post forming application & wooden flooring.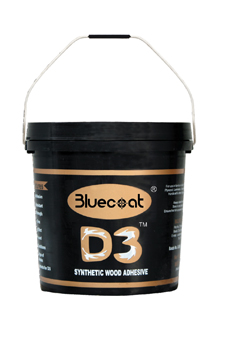 When not in use keep container closed & keep away from Sunlight.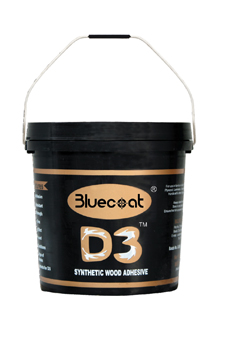 9 months - Best within 6 months from the date of manufacturing.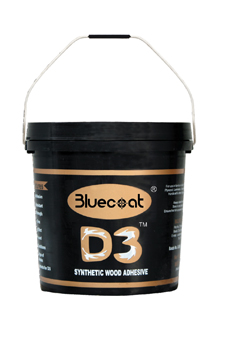 1 Kg, 5 Kgs, 10 Kgs & 25 Kgs