Bluecoat - 414 Photo Screen Emulsion
(For rotary nickel screen in textile printing)
Usage Areas
Advantage
Characteristics
Storage Precautions
Shelf Life
Packing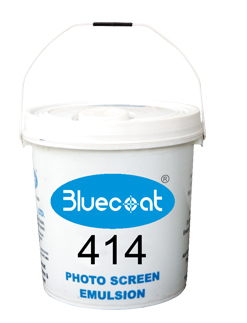 Bluecoat 414 - Photo Screen Emulsion is used for exposing designs on Rotary NickelScreen in Textile printing.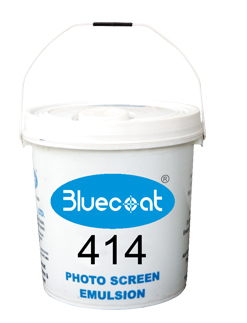 High Quality of the Image
Excellent Mechanical Resistance
Higher Runnability
Easy Coating
Fine Details & Photo Efficiency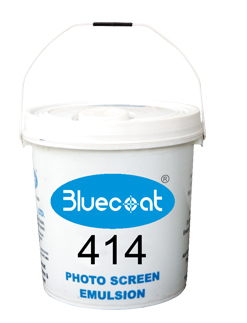 After 2 hours of polymerization at 180'C the screen acquires mechanical strength and withstand all chemical resistance & mechanical abrasion.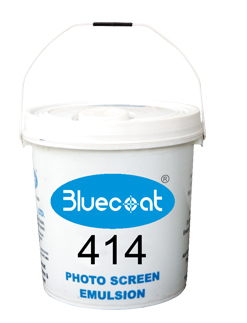 Keep the container closed & away from sunlight.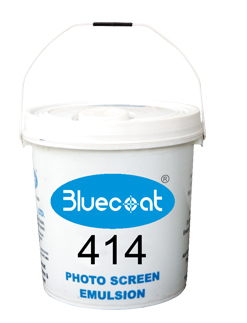 12 months, if container is closed properly.