Bluecoat - Marine - Fast Setting & Water Resistant Adhesive
(Premium Water Resistant Adhesive)
Special Features
Usage Areas
Advantages
Storage Precautions
Shelf Life
Packing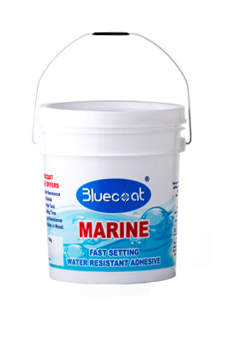 Strong water resistance
High Solids
High initial Tack
Fast Setting Time
Heat & Fungal Resistance
Better Penetration in Wood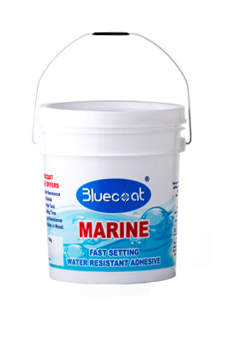 Bluecoat Marine is widely used for all Types of Wood, Cold Press/Hot Press and Post forming applications.
For bonding Plywood/ MDF /Particle board etc with each other & also bonding with Laminate/Veneer etc.
For Edge Bonding, Finger Jointing and Wooden Flooring
(where water seepage is not present)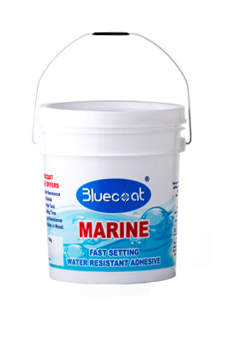 Suitable for Vertical/Horizontal applications.
Excellent spreadability for better coverage.
Non Hazardous / non inflammable and free from harmful solvents.
Prolonged shelf life without affecting the quality on storage.
Economical in long run.
Special preservative used to protect adhesive from any bacterial growth during storage.
Single component adhesive.
"Zero Wastage Pack" - New International bucket packing with an inbuilt small lead on the main cap for minimum wastage, free from dust, grease, any foreign particle and for minimum skin formation.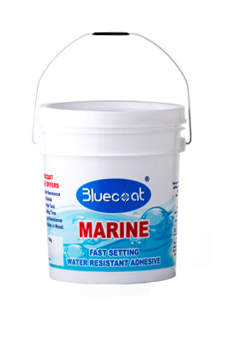 Store away from direct Heat & Sunlight.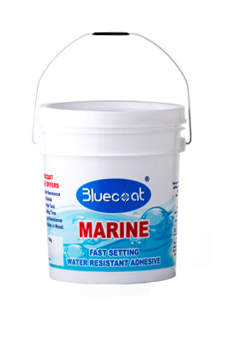 1 Year from date of Mfg., under recommended storage conditions & in a sealed container.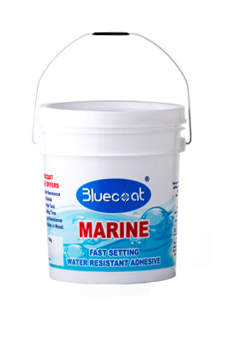 Available in the packs of 1kg, 2kg, 5kg, 10kg, 15kg, 20kg, 25kg, 30kg, 50kg